Meaning and Origin of the Name Eirian
The meaning of Eirian is "silver", and it also comes from a name that means "beautiful" or "bright".
Popularity
The name Eirian didn't make it to being one of the 100 most popular Welsh names in the year 2015, but the popularity of Eirian doesn't matter because it is still a pretty girl name.
How to pronounce Eirian
The name is pronounced Eye-Ree-Anne, and it sounds beautiful when spoken out loud.
Famous People with the Name Eirian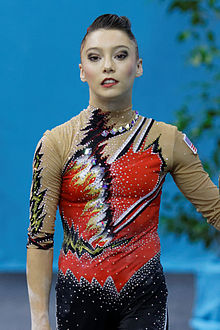 There are a few notable people with the name Eirian, and one of those people is Eirian Smith, who is a gymnast. Eirian Llwyd was a Welsh artist, and Jennie Eirian Davies was a Welsh politician and also a magazine editor.
There are many reasons to love the name, from the pronunciation Eirian to the spelling and the fact that it is a more unique name. It was used as the name of a few celebrities and notable people, and it is a simple name that is not too unique, even though it is also not too popular.
Useful Resources
Discover the meaning and popularity of other Welsh girls' names.