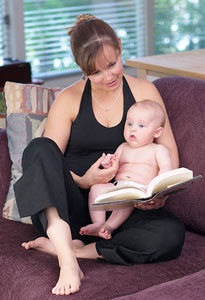 We hope our Welsh Names for Girls page will help you choose a name for your baby.You can us our interactive name selector (below) to help you select different combinations of Welsh girls names with your surname.
However, if your looking for the meaning of the Welsh names for girls click here for our comprehensive list. If you're looking for Welsh boys names as well these can be found on our partner site www.welshboysnames.co.uk.
Get Your FREE eBook "The Essential Baby Checklist and Buying Tips" when signing up to our mailing list and you'll also receive the latest reviews and offers on baby products.
Interactive Welsh Names for Girls Name Selector
This interactive tool contains a list of Welsh girls names. Just select the first name from the drop-down list, select a second name (if required) and enter the baby's surname. Press the 'Save My Name' button. You can try different combinations of names to see what names you prefer and therefore you'll be in a great position to start creating your own short list of Welsh girl's names.
Use our Welsh girl names selector to try different combinations of names to see what combination of names you like the best.


First Name:
Second Name:
Last name:




Suggestions Choosing a Name:
See our page on tips for choosing a girls name
Take you time when choosing a name for your baby and talk though the different combination of names with you partner.
If you need some inspiration choosing a name try our Welsh Baby Girl Name generator.
Click on the social links on the bottom of this page and paste you names so your friends and family can see what names they like.
For information on Welsh mythology the source of many welsh names see the Wikipedia page. We hope our Welsh Names for Girls page helped you choose a name. If you want to share your special Welsh name with others post them below.
See our Review of the Most Popular Child Car Seat